Quirk employee and Jeep enthusiast Amy Plummer donates her time to support PV4 Jeep Group and House In The Woods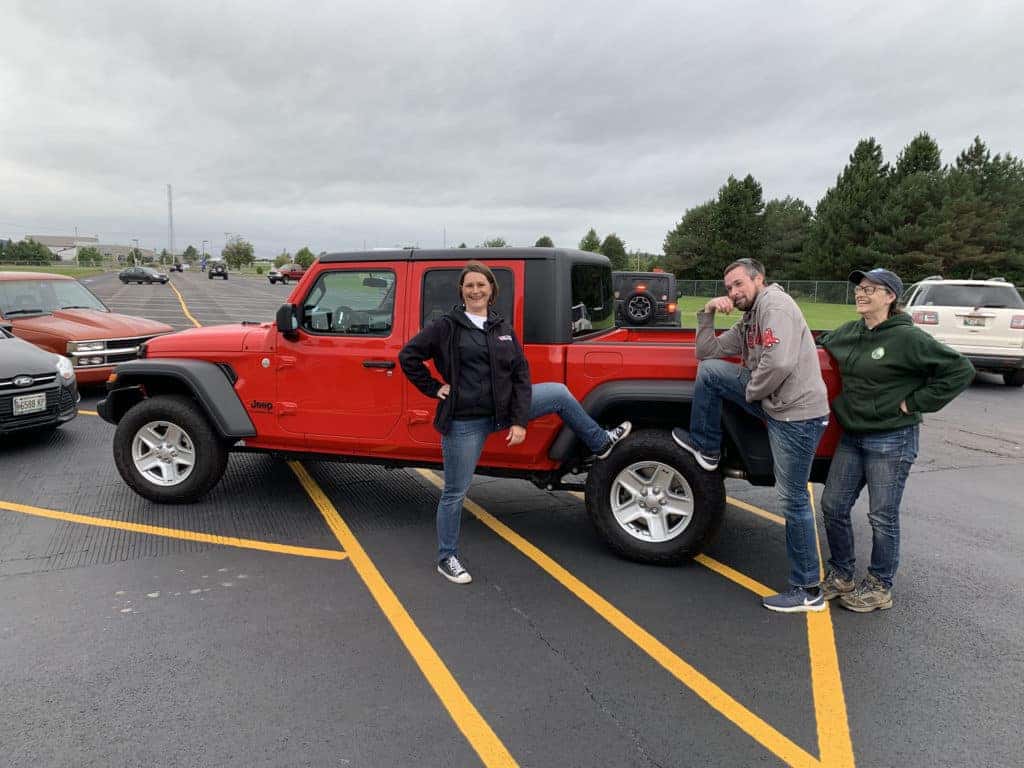 Amy Plummer is a long-time employee at Quirk Auto Group in the BDC Department. She is a passionate Jeep owner and a long-time organizer/volunteer of the Penobscot Valley 4 Wheel Drive Jeep Group.
September 14th at Bangor International Airport's Overflow Parking Lot represented the 10th anniversary of the Jeep Group. It was an overwhelming success!
Tremendous kudos to Amy and fellow board members and organizers to make this event happen. In addition, Quirk Auto Group employees provided financial support to help raise funds to support House In The Woods.
2019 is the 10th year for Penobscot Valley 4 Wheel Drive. That's 10 years of trail rides, scenic rides, shows, parades, campouts, fundraisers and other gatherings. We feel all of the good times had and friendships made over these 10 years is certainly worth celebrating. The show will be at the Bangor International Airport overflow parking lot northwest of the Griffin Rd./Maine Ave. rotary. It will take place from 11-2 and will include raffle prizes to raise money for the House In The Woods. After the show there will be a scenic Jeep ride on a combination of paved and dirt roads as well as easy trails to The House In The Woods up in Lee to give them the proceeds from the event.